更新日:2021年8月16日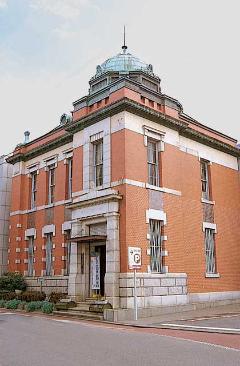 This two-story brick building is known as one of the most prominent Western-style buildings in the prefecture. Inside is an atrium, with a corridor on the second floor. The roof is a wooden frame covered by copper. It was originally constructed as the Sawara Branch of Kawasaki Bank, but was later donated to Katori City and now operates as a tourist information center.
Tangible Cultural Properties Designated by Chiba Prefecture
Due to the 2011 Tohoku earthquake and tsunami, the Mitsubishi Building is temporarily closed.
Approx. 15 min walk from JR Sawara Station
Approx. 10 min from Sawara-Katori IC on the Higashi-Kanto Expressway
Katori City Tourism Section: 0478-50-1212
Nearby Tourist Attractions