The Big Float festival of Sawara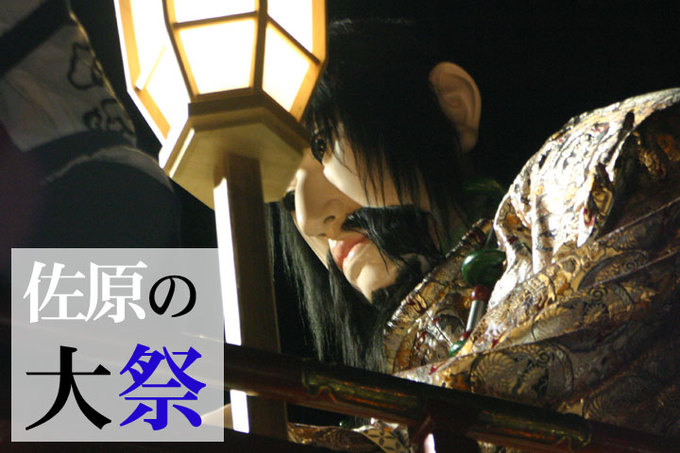 The date
 Summer(Gion Matsuri)
 July 12(Fri)- July 15(Sun), 2019
 Autumn(Shinjuku Suwa Shrine festival)
 October 11(Fri) - October 13(Sun), 2019

flyer(PDF:2,337KB)
 The festival is called one of the Kanto three major float festivals, and has the tradition of about 300 years in "Grand festival of Sawara" summer and autumn festival.
 A big doll of 4m in height is put to the float.
 In the summer festival 10 floats are operated on onogawa's east side region.
 On the other hand, 14 floats are operated in Onogawa's west side region in autumn.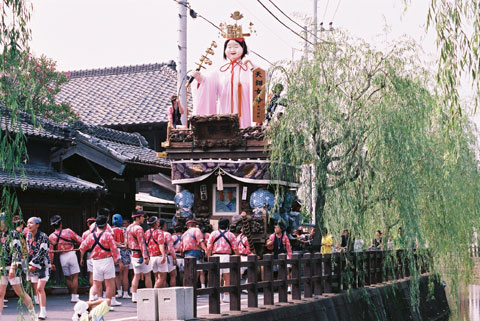 Float that passes side of willow of Onogawa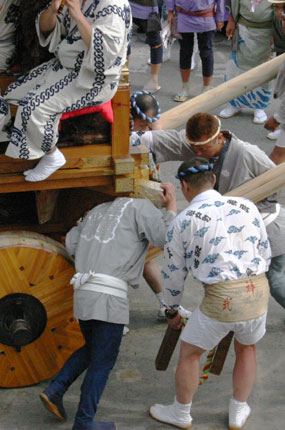 As for the operation of the float are done to the signal by beat sticks that Waka-gashira strikes.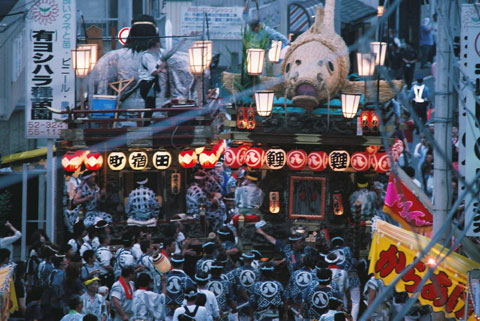 Passing each other with a narrow road is a showing place of the skill. Each other is praised in applause.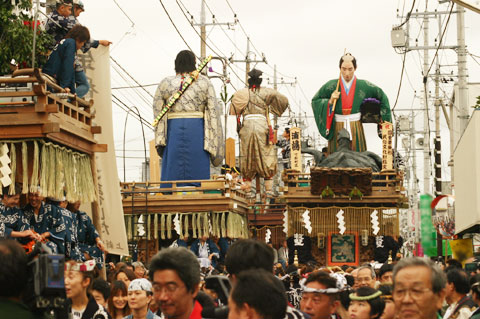 the float finished the duty of three years turn attaches to the tail of the permutation.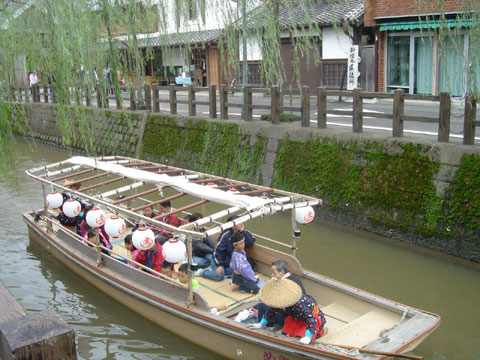 The shuttle boat connects a large parking lot in the river beach in Tone and the festival hall for the festival period. The float seen from the boat is also special.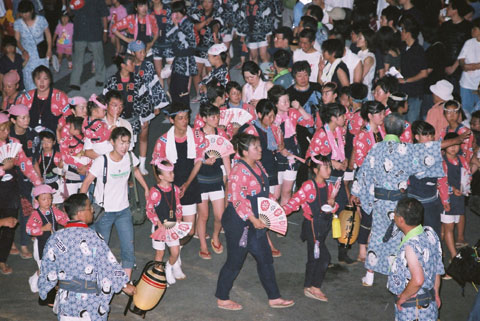 For the festival, everyone is a leading part both the adults and the children.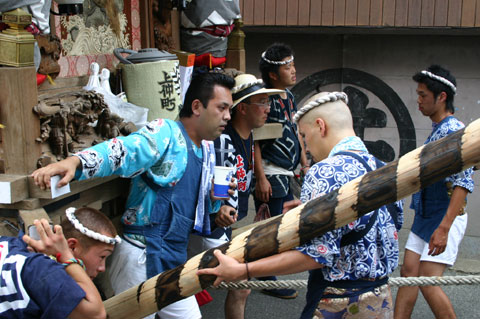 Waka-shu that has Tekobou and manipulates float.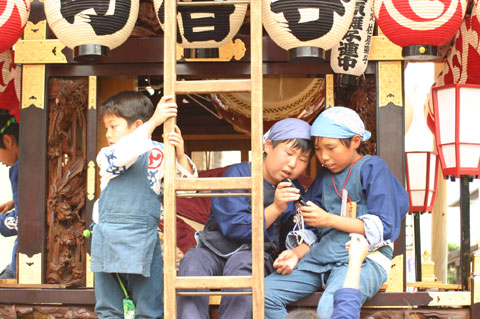 When the evening comes, the lantern etc. are prepared.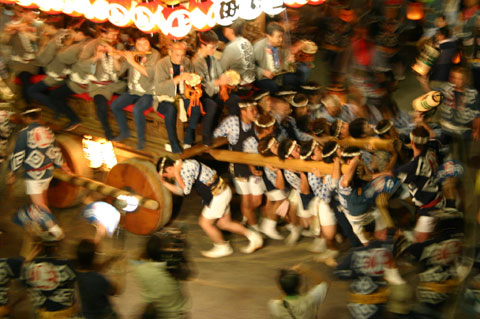 The float is turned by a special way to manipulate.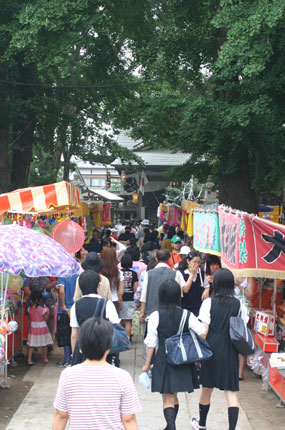 A lot of branch shops line Yasaka Shrine, and it crowds.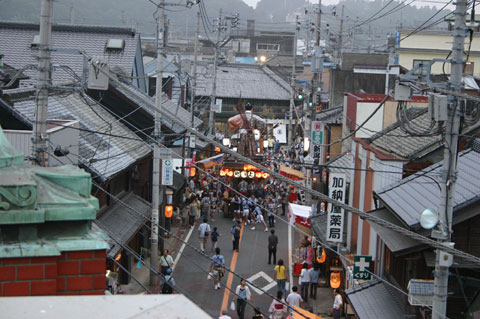 Floats of Sawara marched in old town
 The Big Float festival of Sawara
 Summer (Gion Matsuri)
 July 12(Fri)- July 15(Sun), 2019
 Autumn (Shinjuku Suwa Shrine festival)
 October 11(Fri) - October 13(Sun), 2019
 Place
 Sawara-area, Katori City
 10:00~22:00
 free
 By train : Getting off at Sawara Station, JR Narita-line. And 15 minutes on foot
 Please confirm the JR timetable.
 By car : Higashi Kanto Expressway, 10 minutes from Sawara-Katori exit
 By High-way bus: Kanto Railways Green Bus from Tokyo Station for Hokota-station, getting off at Yasaka.
 Keisei bus, from Hamamatsu-cho, or Tokyo-station, by way of Sawara, for Choshi. Getting off at Sawara station north exit, and 20 minutes on foot.
 free, for 1000 standard-sized cars (on the Tonegawa-river terrace)
 The shuttle ships are plied to the festival district. :Adult round trip 1,000 yen, Child 500 yen 9:30-21:00
 Sawara Tourist Association tel.0478-52-6675
PDF形式のファイルを開くには、Adobe Acrobat Reader DC(旧Adobe Reader)が必要です。
お持ちでない方は、Adobe社から無償でダウンロードできます。


Adobe Acrobat Reader DCのダウンロードへ